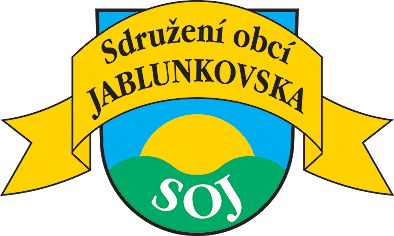 Jablunkovsko – distinctive region on the Czech-Polish-Slovak tri-border
The Těšín Beskydy region is located in the far eastern corner of the Czech Republic. This Czech region borders with Slovakia and Poland. The boundaries of the region basically run along national borders: to the south is Slovakia, to the east is Poland. Thanks to this unique location, the Těšín Beskydy region has preserved deep-rooted regional traditions from all three countries. People throughout the region speak the dialect known as "po našymu" (literally just "the way we speak"), and retain colourful folklore, customs and traditions, a distinctive local cuisine, and wonderful festivals. You might almost feel as if you had entered another world. The wooden chalev and cottages, the traditional local handcrafts, folklore and customs blur the boundaries between the past and the present.
The Těšín Beskydy region offers something for visitors at all times of the year. In the summer you can go for a walk to the uniquely preserved Mionší primeval forest, which has applied for UNESCO listing. You can take the 'Knights' Path' up to the peak of Čantoryje, with a tower and observation deck offering a panoramic view of the surroundings. Or you could stretch your legs on the nature trail to the easternmost point in the Czech Republic, at Bukovec. Cyclists can enjoy the region's excellent network of cycle routes, many of which run along mountain ridges where you can call in at a traditional chalet to sample delicious local specialities. When you have had enough of pedalling up steep slopes, you can relax at one of the region's outdoor swimming pools or try out something a little more adventurous at the sports centres in Jablunkov, Mosty or Bukovec. Get your adrenaline pumping on a bobsleigh track, try out your skills on a climbing wall, enjoy a thrilling downhill ride in an off-road kart, play at being Tarzan at the rope-climbing centre, go trampolining or try your hand at greengolf. In winter, the local mountains offer beautifully maintained cross-country ski routes and downhill slopes. You can even compete in a skiing tournament such as the Family Cup, the Skiduathlon, the parallel slalom or the Blackcomb Big Air international snowboard competition.
The promotion of the region, including collaboration among towns and villages on the regional and international levels, is strengthened by the voluntary Association of Municipalities in the Jablunkov Region, founded in 1995. The Association promotes shared interests and pools resources to achieve goals which would be beyond the capacities of the individual municipalities if each was acting alone. The members of the Association are Bocanovice, Bukovec, Bystřice, Dolní Lomná, Horní Lomná, Hrádek, Hrčava, Jablunkov, Košařiska, Milíkov, Mosty u Jablunkova, Návsí, Nýdek, Písečná, Písek and Vendryně.
www.jablunkovsko.cz, www.tesinskeslezsko.cz