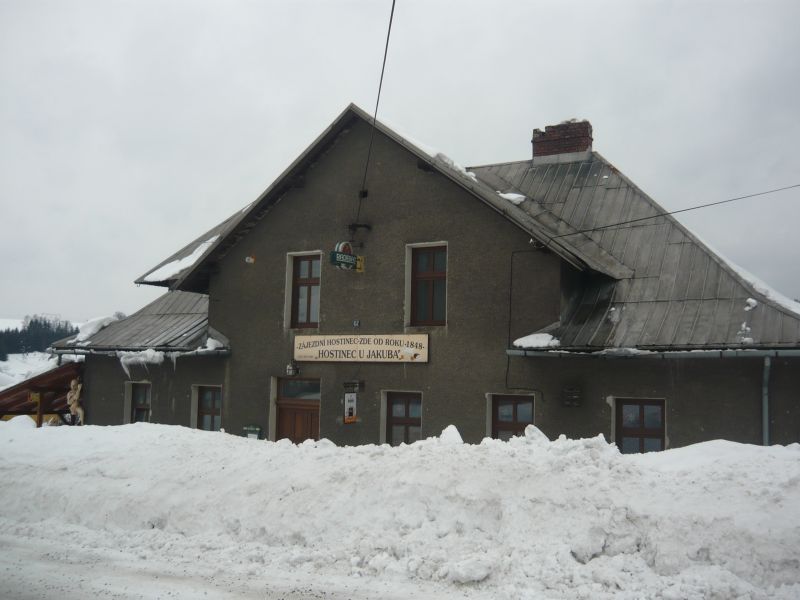 'U Jakuba' pub
The inn is situated on the main road from Mosty to the border with Slovakia. As well as serving hot and cold meals, it also has a hall with a dance floor for 50 people.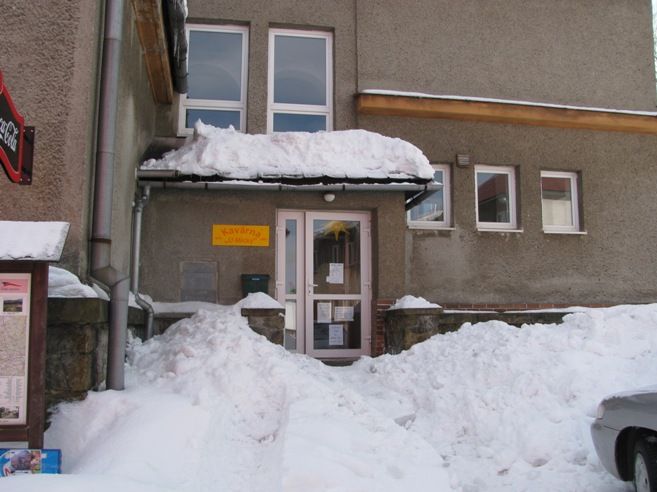 Cafe
Cafe "U Micky" offers an enjoyable surrounding including listening to gramophone records.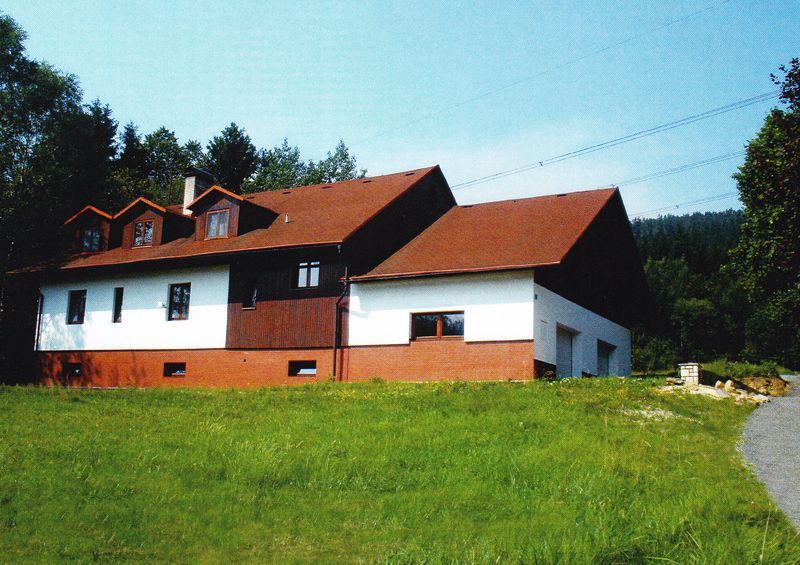 Restaurant ´PENSION at the cottage´
Pension cottage is located near the center of the village Mosty u Jablunkova. It houses a nicely decorated restaurant in hunter's style with an outdoor terrace. The house has a spacious garden with a fireplace. Attraction not only for children is certainly a live donkey, which can be seen grazing in the rear garden.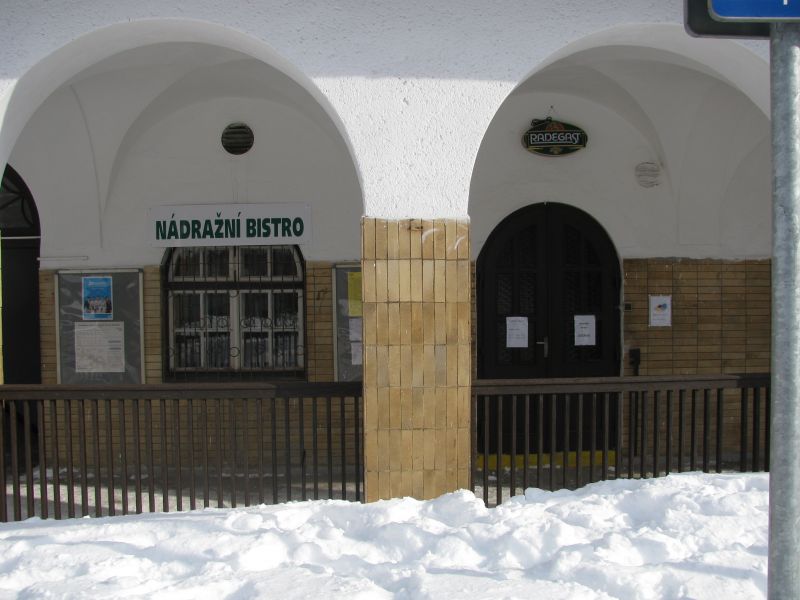 Railroad Bistro
When your waiting for the train in Mosty u Jablunkova you can shorten your time and a pleasantly refresh yourself in the Railroad Bistro directly at the train station. It offers not only alcoholic and non-alcoholic drinks but also a bite to eat.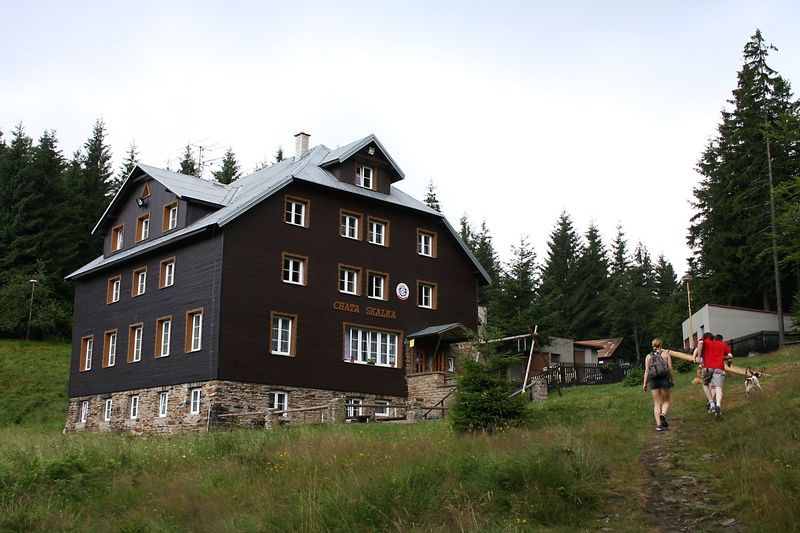 'Skalka' chalet
Skalka (931 m) is the easternmost peak in the Moravian-Silesian Beskydy mountains. The peak has a hikers' chalet run by the Czech Tourist Club, and not far away to the west is the Severka - Velký Polom ski centre.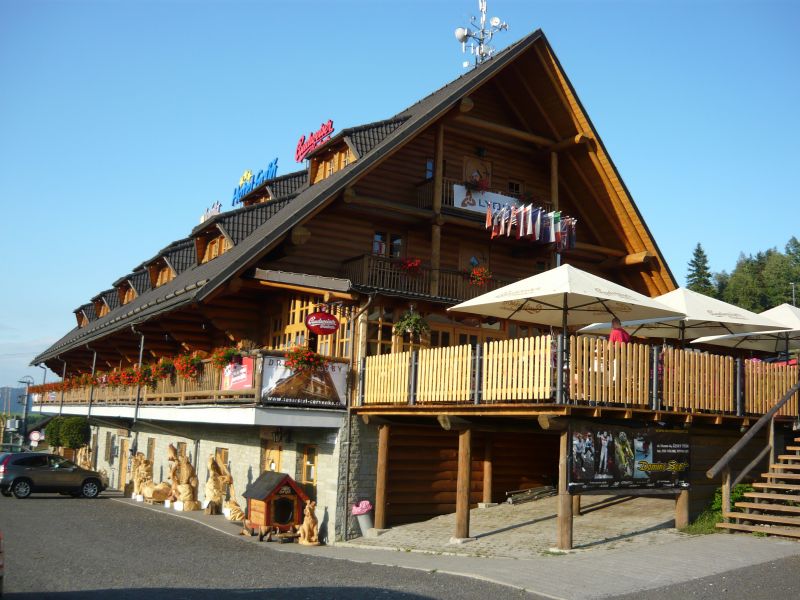 Hotel Grůň
The Hotel Grůň is situated on the slopes of Grůň mountain at a height of 550 m above sea level. It is accessible by car (2 car parks with a total capacity of 170 cars), train and bus (500 m from the train / bus stops).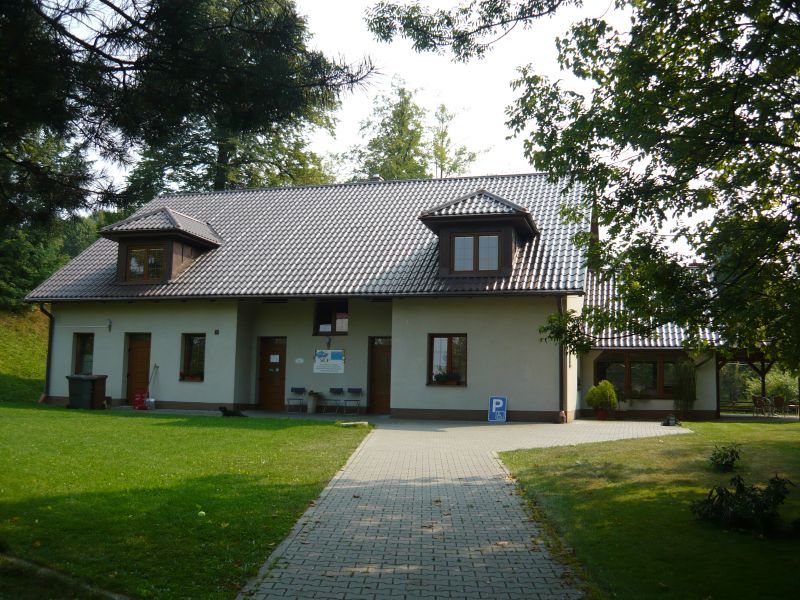 Restaurant - 'Ski Centre' guest house
The 'Ski Centre' guest house offers accommodation and a restaurant. The ground floor has full wheelchair access. Guests can choose between breakfast only, half board and full board.
Snack bar at the mini aquapark
This snack bar is open in the summer season and offers hot and cold drinks, ice creams, chips, potato pancakes, hot dogs etc.
Snack bars at the Ski Centre
The Mosty u Jablunkova Ski Centre has two snack bars. There is also seating at the snack bar on the middle ski-run and the snack bar on the ski-run above the Hotel Grůň.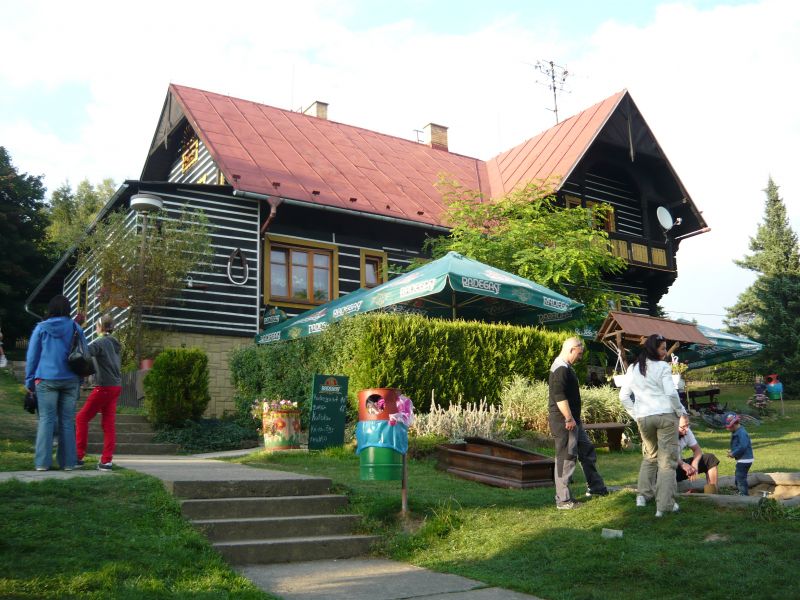 'Studeničné' chalet
If you hike from Mosty u Jablunkova to the summit of Gírová (839 m above sea level), on the way you will pass another mountain named Studeničný (717 m above sea level). On the southern slope of Studeničný, just below the summit, is the Studeničné hikers' chalet.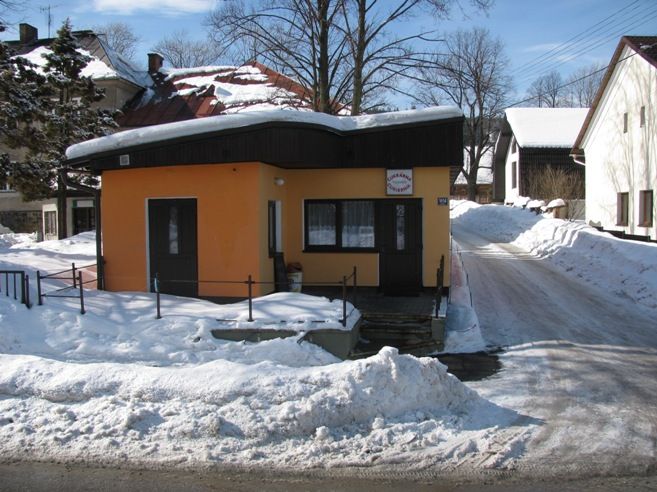 'Tadek' cake shop
The shop is situated between the church and the Kassa bar, and offers a great range of fresh home-made cakes, pastries, sweets and other specialities in a very friendly atmosphere. You can indulge your sweet tooth while sipping a cup of tea, coffee – or maybe something stronger. A perfect place to enjoy an ice cream on a hot summer day.