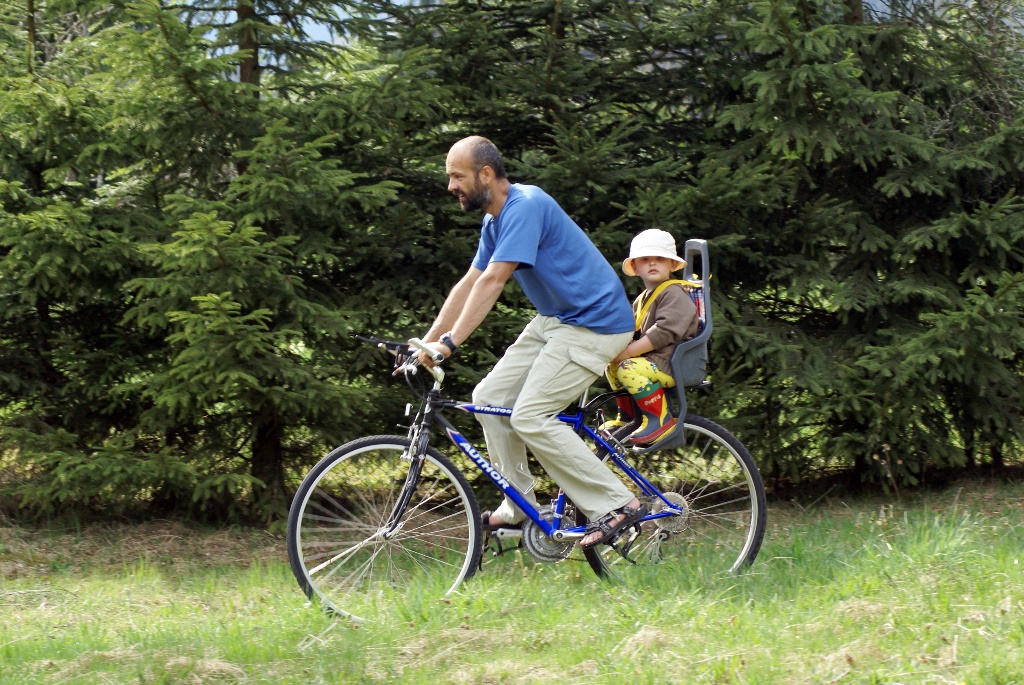 On a mountain bike above Lomná valley

The valley of Lomná river is one of the most beautiful in Beskydy. It offers you a lovely architecture, wild forests and natural attractions. For example Mionší forest (an educational forest path with a guide). In the centre of Lomná you will find a wooden cottage,where Lomnanské Museum is located and farther more an Agricultural yard and Information Centre in another wooden cottage.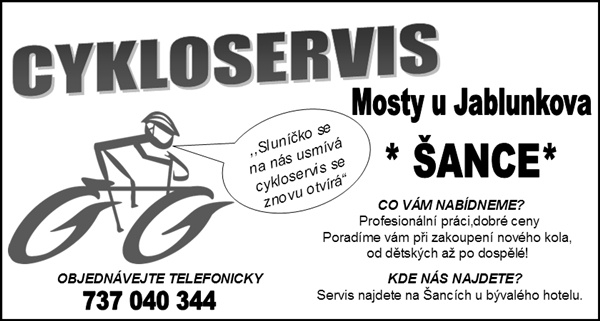 Cyclo-service
Cyclo-service in Mosty u Jablunkova (next to the former hotel on Šance) offers a professional job at a good price.